CD Duplication and Production Services
Due to the high volume of Compact Discs we produce for our artistes and customers, we are able to offer professional quality CD duplication and printing to artistes and bands at a highly competitve rate.

Our prices include 4 page full colour booklet, double sided tray card, crystal clear jewel cases, official catalogue number and barcode assignment.

We will also register your release with the appropriate authorities for chart reporting, etc.

You may design your own artwork to our templates or we can design it for you for a small additional fee. Our prices are fully inclusive and we accept all major credit / debit cards.

PRICES

500 units (minimum) £599.00

1000 units £799.00

2000 units £1,400.00

5000 units £2,500.00

For other quantities, please

email us

for a quote

Our CDs are pressed from a glass master and screen printed to industry quality. We DO NOT supply computer copied or 'homemade' CDs.

If you are professional artist then you need a professional product.





COPYRIGHT. When we accept your order it is a condition that you the person placing the order indemnifies Music Wales against all claims for any infringement of copyright. Also that all copyright royalties are the entire responsibility of the person or persons placing the order. We point out to you that unauthorised copying of material is strictly prohibited. If you find it is necessary you can obtain the relevant licence from The Mechanical Copyright Protection Society, Elgar House, 41 Steatham High Road, London, SW16 1ER. Or Telephone: +44 (0) 207 306485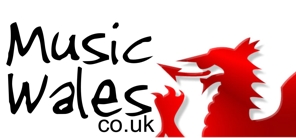 (C) 2008 Music Wales. All Rights Reserved

welsh ringtones ring tones mobile phone content wales grand slam 2008 six nations rugby welsh rugby union grand slam t shirt welsh rugby music cymru wales rugby team millennium stadium wlesh rugby shane williams mike phillips ryan jones martyn williams cardiff clues ospreys owen money "owen money" we love the six nations the valley boys of wales newport gwent dragons llanelli scarlets grand slam 2008 six nations champions grand slam day celebration wales grand slam photos photo welsh grand slam dvd pictures millennium stadium welsh rugby union welsh rintones ring tones ringtonez