Albums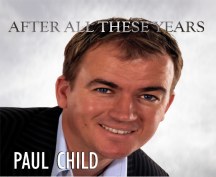 'After All These Years' is only available in stores at this time. You can also get


All of Paul's other releases and back catalogue releases are available to order

direct from this website at a discounted rate.

You will also find Paul's CDs in most major retailers such as Tesco, Asda,

HMV, WHSmith, etc. as well as most independent music stores in Wales.

To order CD's please use the buttons below and pay securely via Paypal

using your Paypal account or Credit or Debit Card. All prices include

worldwide postage

Alternatively, visit the
iTunes
page where you can download albums and

individual tracks.

Current Releases

S H I N E




The 'Shine' album is now available directly from this website.




Buy for £7.99 inc. Postage

Wales In Union




Paul appears on four tracks on The Ultimate Welsh Rugby Supporters Album, 'Cwm Rhondda', 'Working Man', Calon Lan' and 'World In Union'.

This 20 track album features all of the best known musical talent from Wales, including Tom Jones, Shirley Bassey, Charlotte Church, The Manic Street Preachers, Super Furry Animals and Catatonia.

Buy for £7.99 inc. Postage

You Raise Me Up




This 2006 release includes 'If Tomorrow Never Comes', One Day' and of course 'You Raise Me Up'

Buy for £6.99 inc. Postage




Bread Of Heaven

The Official Album Of The Welsh Rugby Union




Recorded with The Welsh Television Orchestra and two of Wales' best known male voice Choirs, this album combines the traditional songs that have been sung by the Welsh at rugby matches for decades with some of the more contemporary Welsh classics which Paul has become known for performing at the Millennium Stadium in recent years. A must have for all patriotic Welshmen (and women!)

Buy for £6.99 inc. Postage


Back Catalogue

Wales Forever




Paul's 2001 album rapidly became the biggest selling independantly produced Welsh album ever, with over 100,000 copies sold to date.

Includes 'If I Could See The Rhondda', 'The Price Of Coal', 'Myfanwy', ' Come Home, Rhondda Boy' and 'Working Man'.




Buy for £5.99 inc. Postage

The stunning new Christmas album from Paul feaures very special seasonal songs combined with readings from the Dylan Thomas Classic by star of 'Satellite City' and 'High Hopes', Boyd Clack.

Available at all major stores plus online at Amazon, etc. and via download from iTunes, etc.








(C) Copyright 2010 PCR Music - All Rights Reserved